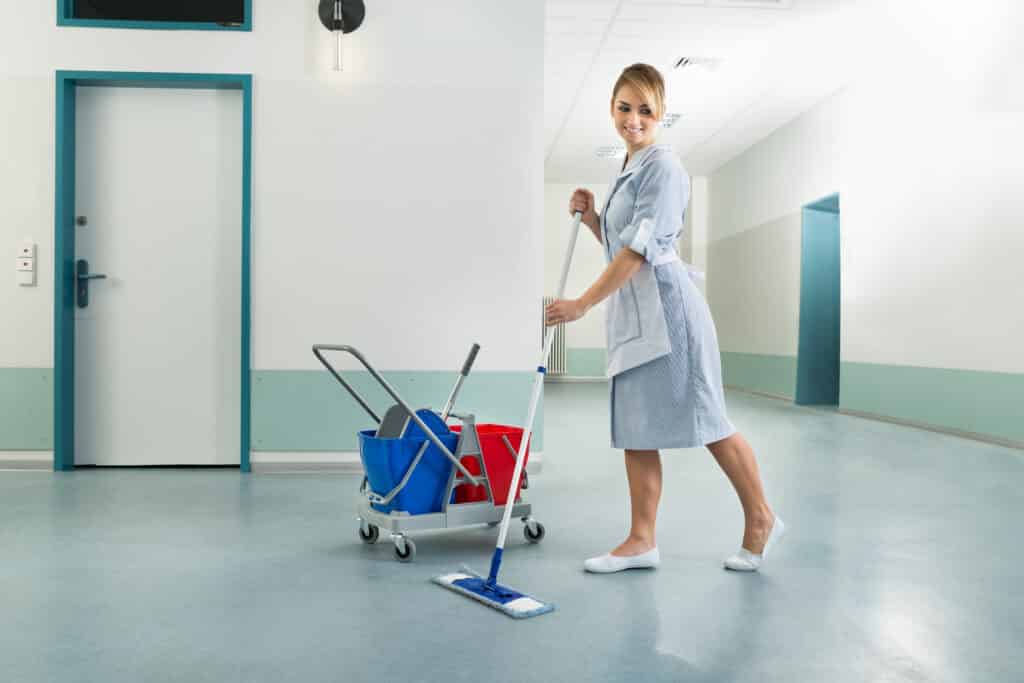 PROFESSIONAL JANITORIAL SERVICES
The professional janitorial services provided by Sparkling Clean Services are a cut above the competition. Our professional janitorial service team will give your facility that clean, fresh look. Both employees and clients appreciate a clean facility.
Additionally, our cleaning staff provides janitorial services and commercial cleaning for various businesses in Lawton and Southwest Oklahoma. We provide commercial cleaning for banks, medical facilities, credit unions, auto dealerships, business offices, government entities, and industrial buildings.
Since we are a local company, we are easy to reach and work with. Unlike many management companies that are out of town, hard to reach, and issues take longer to resolve.
Sparkling Clean's professional janitorial services have been in Lawton for over seven years. We have an outstanding reputation in the Lawton and Fort Sill communities. We also provide commercial cleaning services in Altus, Duncan, Chickasha, Elgin, and most of Southwest Oklahoma. Just check out our google reviews and see for yourself.
Furthermore, our staff is screened and trained to provide the best services. Every person we employ is a salaried staff member. Our staff is paid employees, not contractors. This means we are fully insured with liability insurance, workman's compensation, auto coverage, and umbrella insurance coverage.
Moreover, we have over two hundred five-star reviews on Birdeye. In just a few short years, we have demonstrated our commitment to excellent service.
As you know, keeping your facility neat and clean is an important part of any good business. It will improve productivity and morale. A clean facility will attract and retain employees and clients.
In summary, the commercial cleaning and janitorial services by Sparkling Clean Services will put your best foot forward. No matter the size or layout of your company, your office or facility will look its best.
Lastly, the cleaning professionals at Sparkling Clean will be specifically trained for your facility. Interested in our services? Please complete the FREE QUOTE FORM on this page.
To learn more about our janitorial services, call us today at (580) 699-2486. We are open Monday through Friday from 9:00 AM – 3:00 PM.