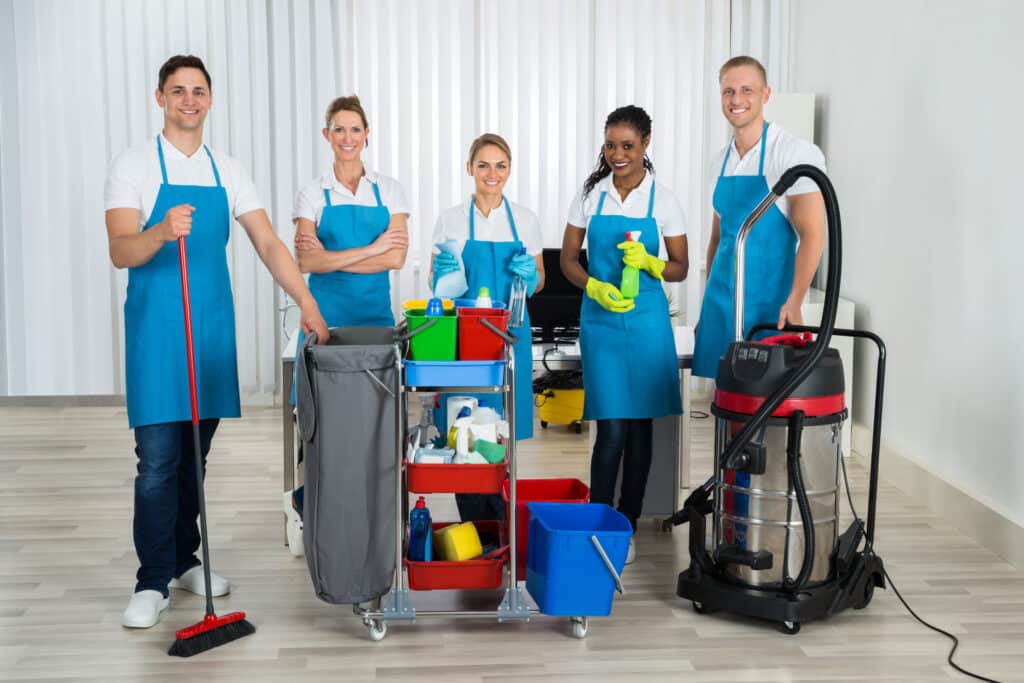 Join Our Team
Join our team at Sparkling Clean Services. We are Lawton Ft. Sill, Oklahoma's highest-rated cleaning company.
Established in 2015 we are quickly growing and establishing ourselves as the area's go-to cleaning services for house cleaning, janitorial, and carpet cleaning services.
We recently added electrostatic spraying to provide our community with an affordable Covid-19 disinfectant spraying.
We offer full time employment and part-time employment. We have house cleaning positions and janitorial positions available. 
Our house cleaning positions are typically Monday thru Friday from 8:00 am to 5:00 pm. You are required to have a car, liability insurance, a valid drivers license to apply for the position. 
Our janitorial hours are typically from 5:00 pm until as late as 12:00 am. You are also required to have a car, liability insurance and a valid drivers license to apply. 
Some of our staff members work during the day and pick up extra hours during the week doing janitorial jobs. This is optional.
We pay above average hourly market rates for all of positions compared to our local competitors. In addition you receive mileage and travel pay on top of hourly salaries. 
Payroll is direct deposited every Friday into your bank account. So, you will be required to have a bank account at a bank or a debit card with deposit capability. 
We will conduct a background check and have you sign a drug policy that the company adheres to. 
We are interested in hard working, dependable employees who will be an asset to the company and contribute to our stellar reputation in the community. 
If you want to know more about our company then we suggest you read our reviews page to learn about our sterling reputation in the area. 
Or, you can go to google reviews and facebook reviews to see what others have to say about us. 
 Please complete the Join Our Team application in its entirety. 
 Sparkling Clean Services is an equal opportunity employer.
Join Our Team
Online Application Form